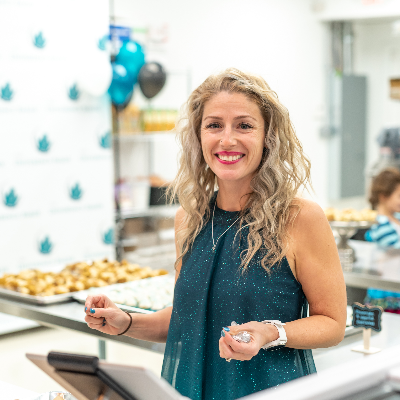 Alyssa Sobecki
Since Alyssa was an infant, she had issues with food and drink and it affected her. She was diagnosed with everything from Bell's palsy, vertigo, migraine headaches, ulcerative colitis, IBS, enlarged spleen, endometriosis, cystic acne to name a FEW! On many occasions she remembers hearing her mom say she would make a deal with God, just to get Alyssa healthy.

At age 25, Alyssa went through a difficult time personally and her symptoms started to manifest and mimic allergic reactions as well. This was new and caused her to go to an allergist to get food and environmental allergy tests. Results showed her being allergic to everything under the sun and that is when she realized she had to make a change in her life and had no idea where to start. After doing a 2nd round of tests and same positive results, LHHP helped her tremendously and Alyssa did her first elimination diet. She went off gluten, dairy, soy, corn, pork, chicken, eggs, potatoes, and ate mostly veggies, rice, bison and fish. She had never felt more amazing in her entire life and truly didn't realize how sick she was until she started feeling better because it was all she knew. As Alyssa slowly began re-introducing food, she quickly learned what her body could tolerate and what it couldn't.

For over 12 years, Alyssa has been gluten free and so are her kids. Her mission is to bring happiness and serve communities all over the country with The Difference Baker.