Cash tracking can be used monitor a period of time during which transactions are made. You use cash tracking to balance your cash drawer on a regular basis and hold employess accountable for the money they've handled.
To enable cash tracking, click on the settings "burger" icon at the bottom right. The icon will have your vendor name under it.

In Settings, under the Store section, click on press to start to the right of Cash Tracking.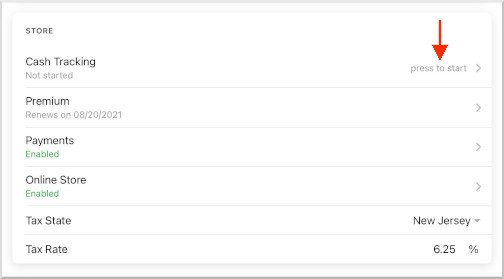 This will allow you to specify a starting amount for this cash tracking session.

In this example we are adding $20.00 to our cash register. After adding the amount click on the blue Start at the top right.

After you turn on cash tracking, you can process cash transactions and it will track all incoming and outgoing cash. To process a transaction, click on the Cart icon at the bottom left.

To see cash tracking in action, we added something to our Cart (in this case $9.00 worth of carrots).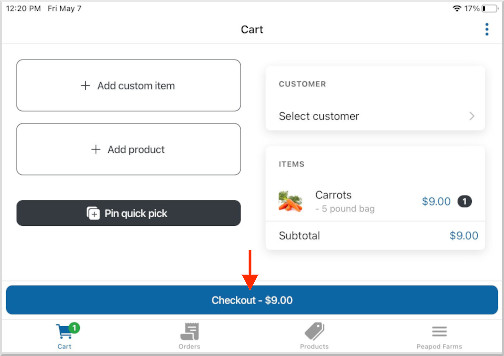 The payment type is Cash.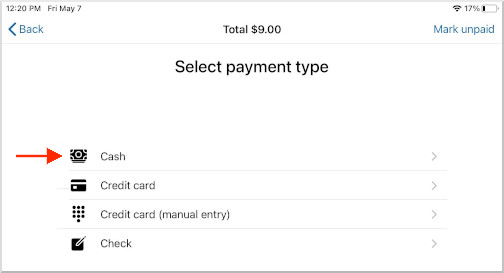 For this example, we are taking exact change.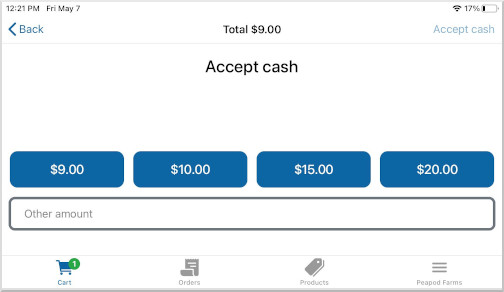 Below is the view of the completed transaction.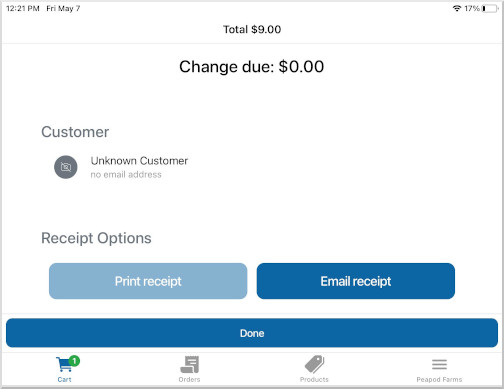 Going back to our settings, we not see that our cash tracking is $29.00.
That's the original $20.00 we started with plus the $9.00 in sales.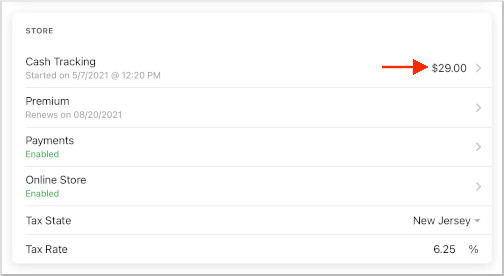 Clicking on Cash Tracking under Settings will take us to the sceen below where we can:
Remove cash
Add cash
End our cash tracking session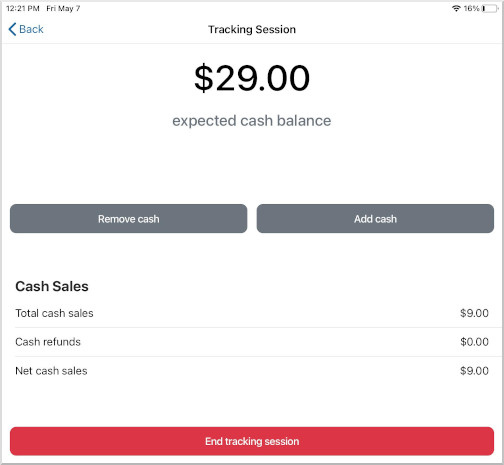 To end the cash tracking session, click on the red End tracking session button.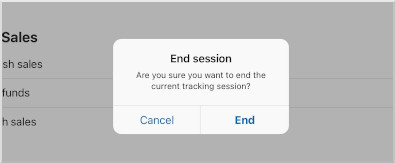 That's all you need to do to fully track all your cash transactions.