Previewing your application as any vendor type is easy with the built-in preview feature.
First, from your dashboard go to Event Configuration -> Applications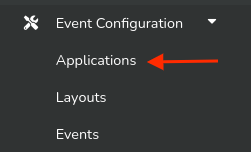 Then, click on the "eye" icon to the right of your Activated application.

From there, click on the Preview button at the top right.

This will load your application in preview mode. Note the Vendor Type Selector at the top left. This will allow you to select which type of vendor you would like to view your application as. Remember that applications be look different and have different requirements based on the type of vendor applying.

After you select your vendor type the preview will reload to show the application as it looks for that vendor (minus the yellow warning bar at the top).