If you have a coupon code, this article will show you how to apply that code as you activate your event.
First, create your event, then click "activate" either on the event detail page as show here:

Or from the events overview page as show here: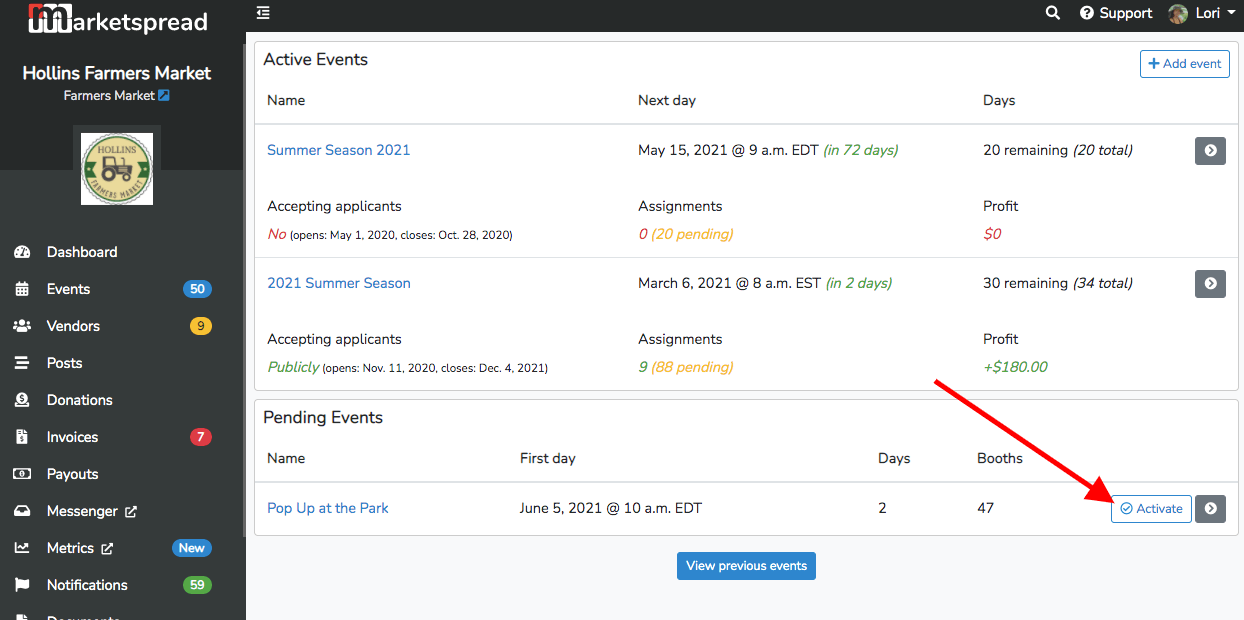 On the next page you will chose how you are paying- whether the market is paying directly or by vendor pass-through. After making that choice, you will come to the payment page. Scroll down slightly to the coupon section. Enter your code in the box and click "Apply Coupon"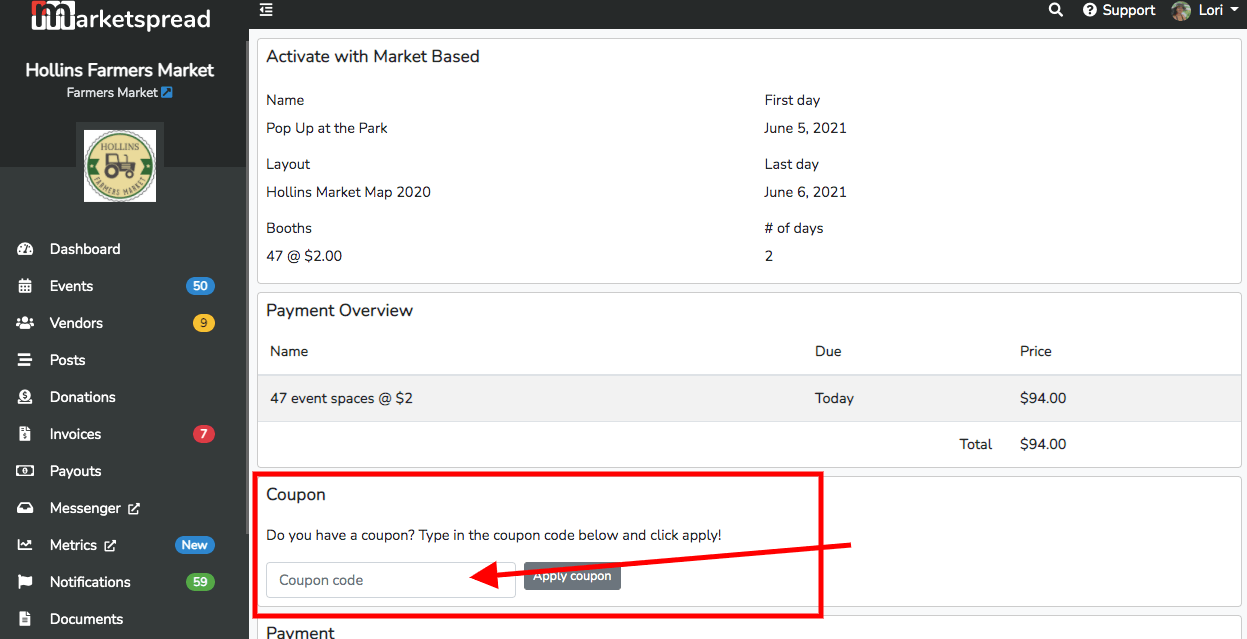 Then scroll. down to finish entering payment information, and click "pay now"