This guide is to help managers who need to update sales amounts for their vendors. Vendors are able to report sales after a market day has ended. For integrity purposes, vendors are not able to update their sales amounts once they have been submitted.
To get started, you'll want to login to your Farmspread account and go to your Market Dashboard then click on Events.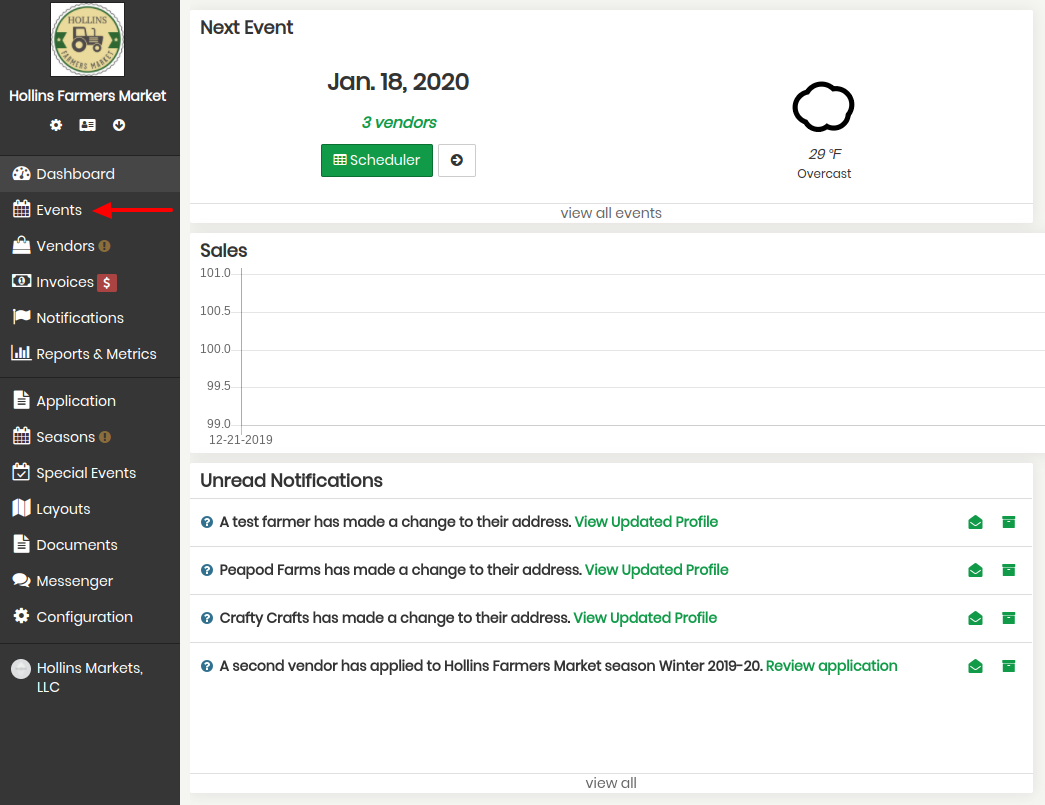 Next, find the Event Day that has ended. Then click on the ">" icon.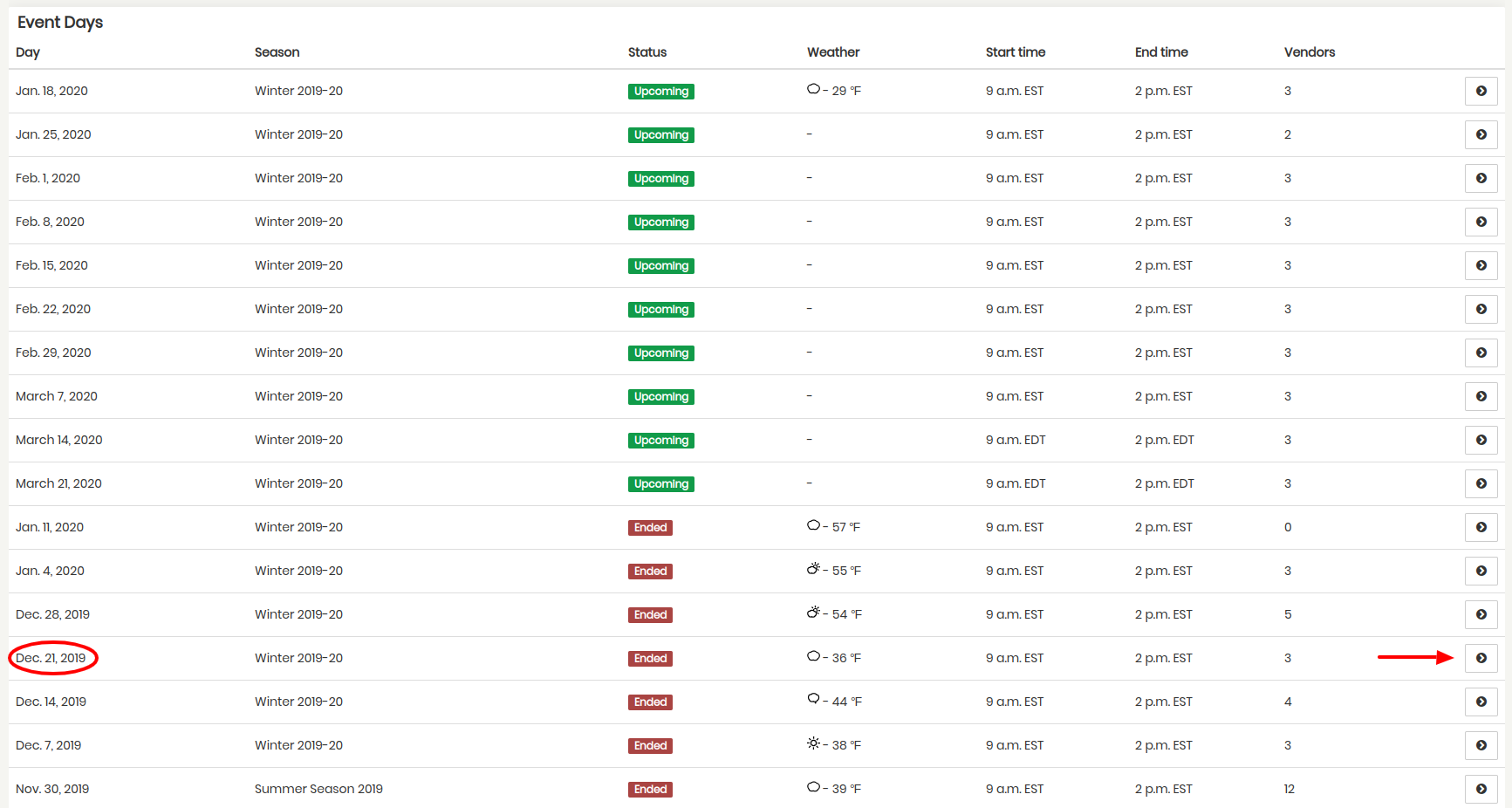 Here we can drill down on that day and find the vendor we need. Notice the Day Information should reflect the Event Day from the previous page. Click on the pencil icon to update sales information.

Now we can modify the sales amount for the vendor. You can also add a note if necessary ie: modified or updated on 1/16/2020. Lastly, hit Report to save the updated information.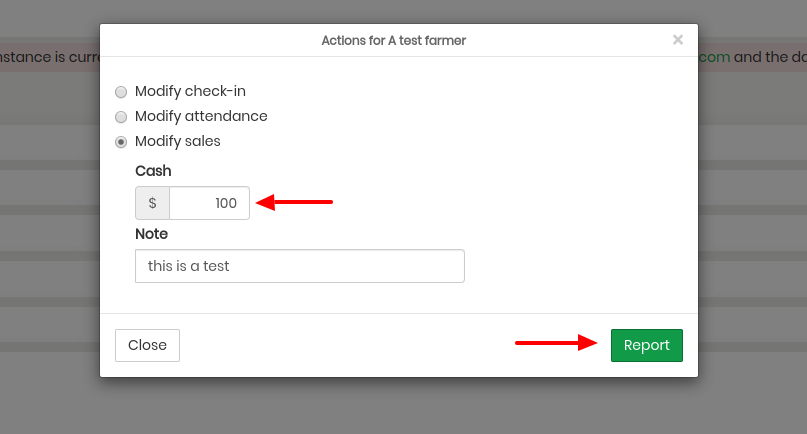 Congratulations! You've just updated your vendors sales information.