To change the account information in your user account:
When you login , click on Profile in the right top corner of the page.

Scroll down to find any of the account settings you would like to change, ie: name, email address, password, payment info etc.
To change the setting in your vendor or market profile, click "dashboard" in the right hand top corner.

Then, scroll down on the left hand navigation bar to "Settings" and click the drop down arrow to see all of the setting options.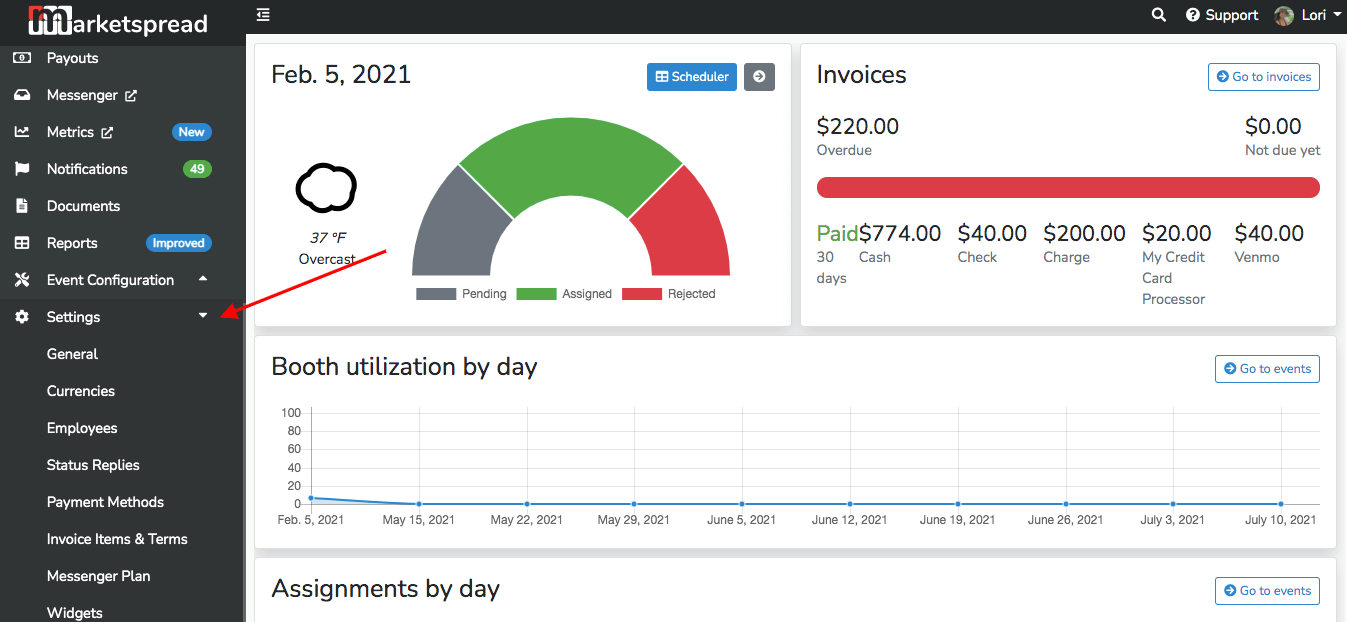 Click on the category where you would like to make changes and make the appropriate adjustments on the next page.