To add custom messages to your Farmsread vendor status, go to Status Replies, under Settings from the left hand navigation bar your vendor dashboard.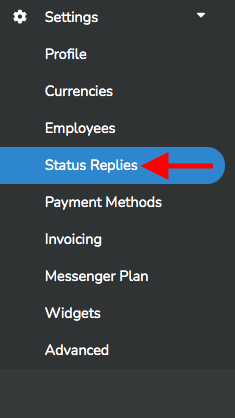 Then scroll to the Application status replies. To add a custom status response to click on Add Status Response at the top right.

To update a status response, click on the pencil icon to the right of the listed status.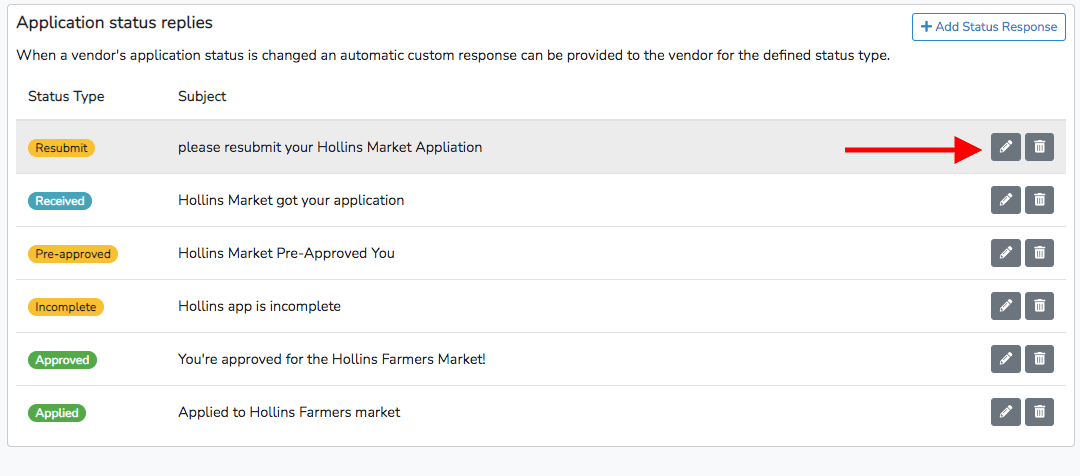 To update the subject and message body for the selected status fill in the corresponding fields.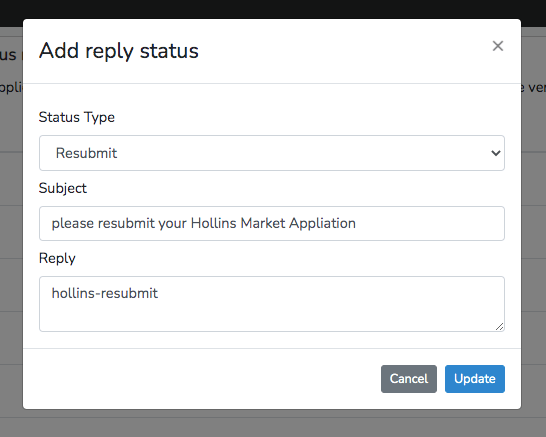 Click "Update" to save the changes.