From your Market Dashboard, Click "Applications" under "Event Configuration" on the left side panel.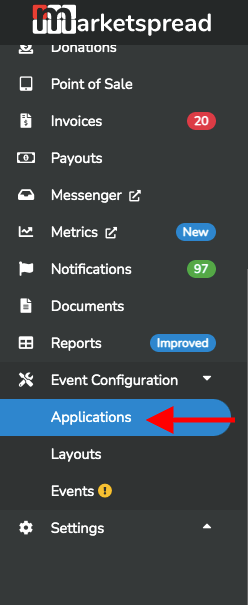 Next, click the pencil icon next to the application you wish to edit. You can edit an Activated Application or an Application Template. Keep in mind that editing the Application Template DOES NOT affect the Activated Application. So be sure to edit the correct Application.

Scroll through the entire application, make any changes, and be sure to click "Save Application" at the bottom of the page, once you are done editing.