This Guide is to help Event + Market Managers find Vendors/Exhibitors for their Market/Event.
There are a few ways to find Vendors/Exhibitors for your next Market/Event.
One way to search is if you specifically know the vendor/exhibitor you want to contact. Simply type the name in the search bar and hit enter on your keyboard. Likewise, choose Vendors from the dropdown and hit near me to see a variety of Vendors/Exhibitors in your area.

Another way to see more precise results, select Vendors from the dropdown and hit enter. Choose the distance you're wanting the search results to include from your geo-location. Click near me to see vendors in your area.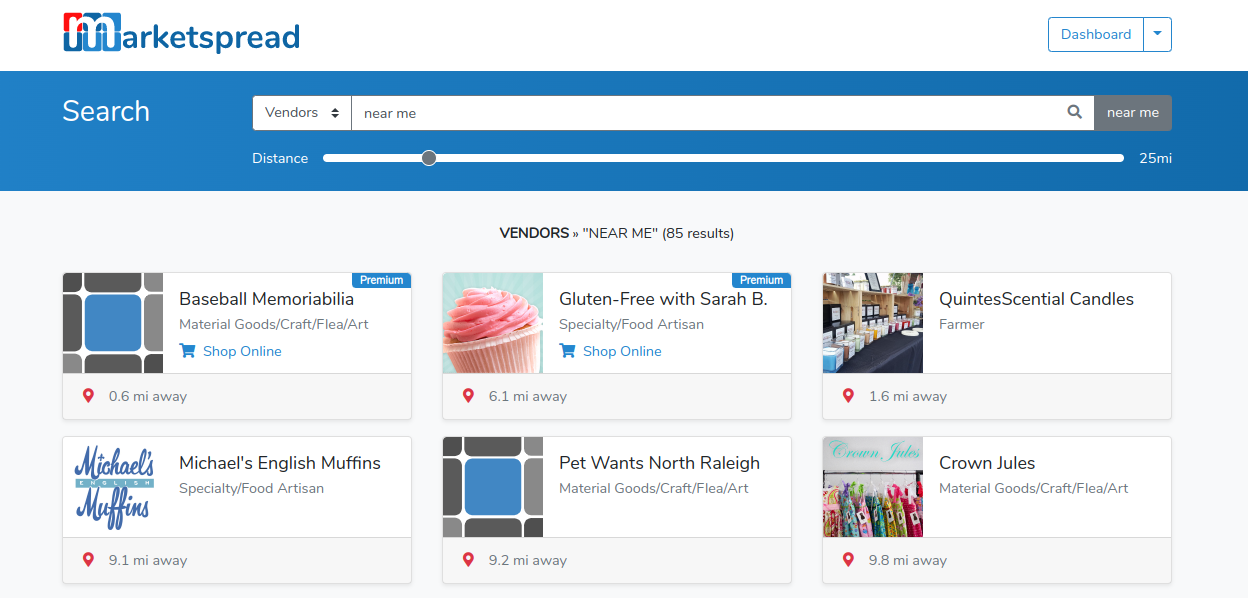 You can search for a specific product. All related options will appear on the results page. In this example, we are searching for Candle products.
Another way to find Vendors, from your Market Dashboard click on Vendors in the left side panel.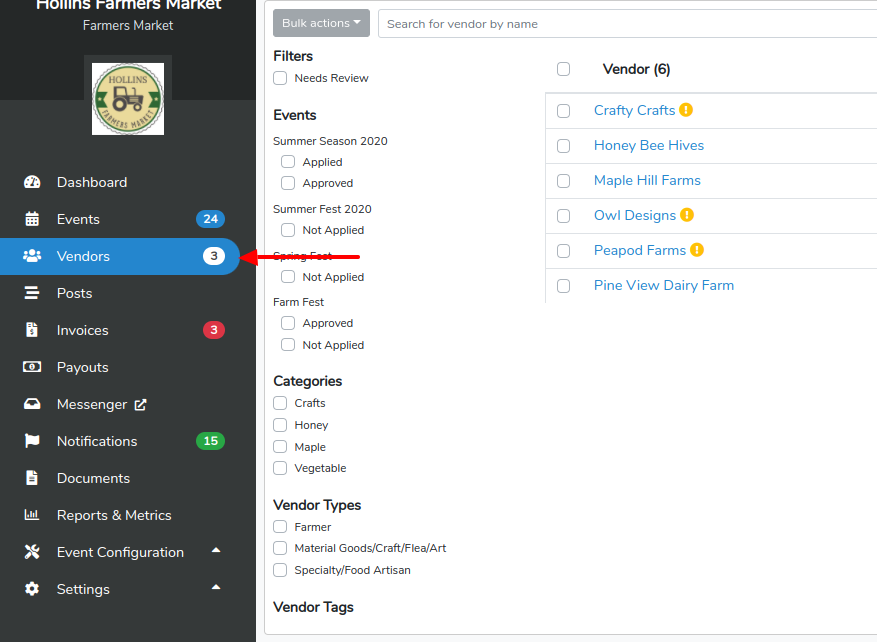 Next, click on VendorHub in the upper right corner.

Here you can select if you want to search for Vendors who are near your location or near the market. This is a great option for Events that travel or are spread out throughout the country. You can view the Vendor Profile by clicking this icon >. Click Invite to invite particular Vendors. Vendors will receive a notification on their end.

Continue inviting Vendors to fill up your Market/Event. Vendors can also search for your Market/Event. Depending on which Vendor Types you allow to apply, Vendors will be able to apply to your Market/Event.