Fundraising is easy with fully integrated Donations.
Enabling Donations
To enable donations click on the Donations link in your side toolbar.

Next, click on the blue Enable button.

This will take you the donations configuraiton page. Here you can link your bank account and enable donations.
First, toggle Accepting Donations on.

Then fill in your:
Business Information
Representative Information
Bank Information
These are required by our payment processor to validate and onboard your account to deposit funds.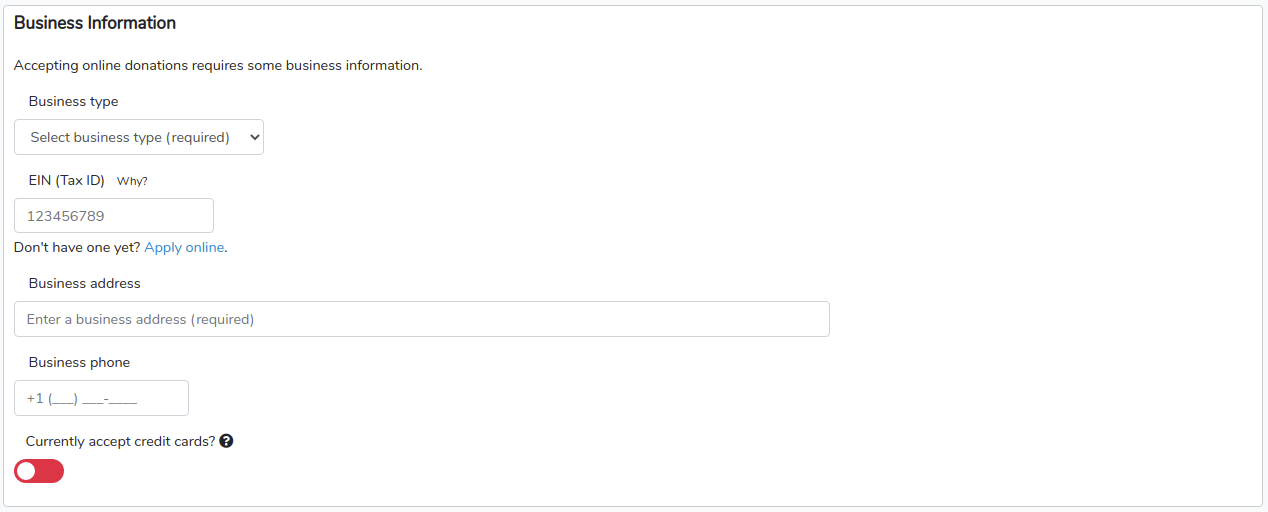 After filling in your account information you will need to accept the Terms of Service from our payment processor.

When all set, click the blue Enable button.

After that you will see that your account labeled as "Verifying".

Once your account if verified by our processor it will remove the "Verifying" label.

Donate button on your profile
Once you are done enabling donations a "Donate" button will automatically get added to your event profile.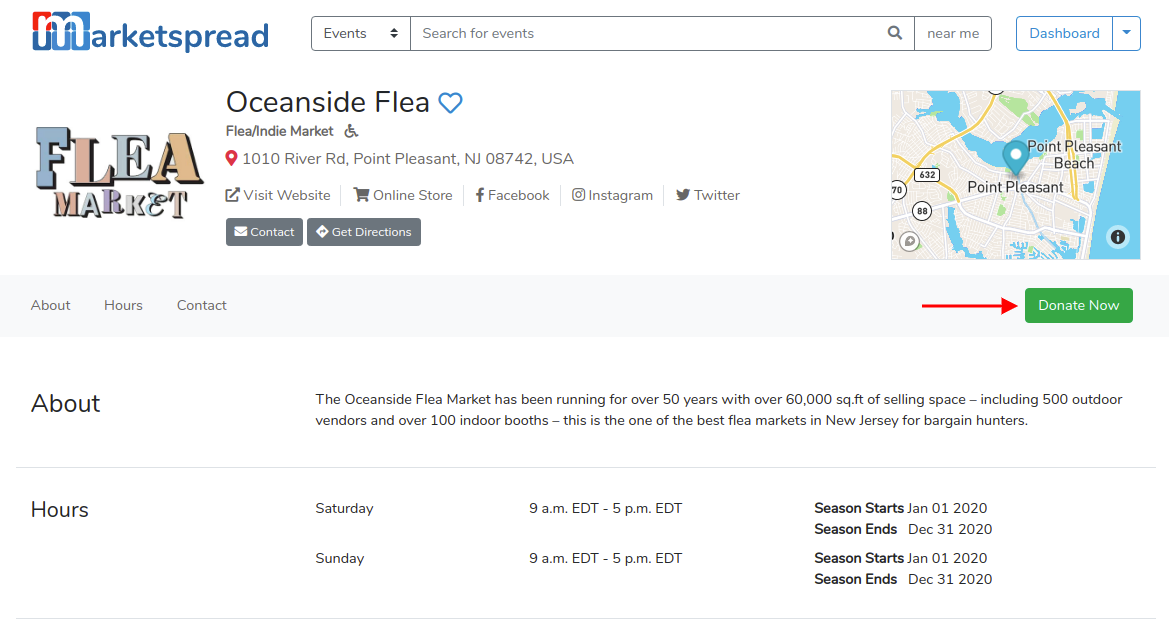 Adding Donate button to your website
You can also embed a "Donate" button on your personal website. First, go to Settings -> Widgets from your dashboard.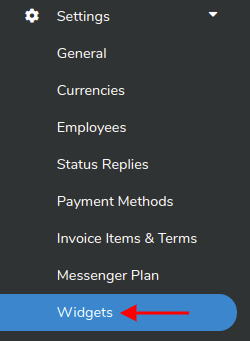 then, find the Donate button widget and copy the code snippet to paste into your personal website where you would like the Donate button to appear.

Creating a fundraising Campaign
While you can simply enable donations to start raising funds, you can also create a Campaign to set and track fundraising targets. To create a campaign, first make sure Donations are enabled. Then click the blue + Create campaign button.

This will allow you to
Name the campaign
Set a fundraising goal
Publish the campaign (to your profile)
Set a campaign start and end date
Describe your campaign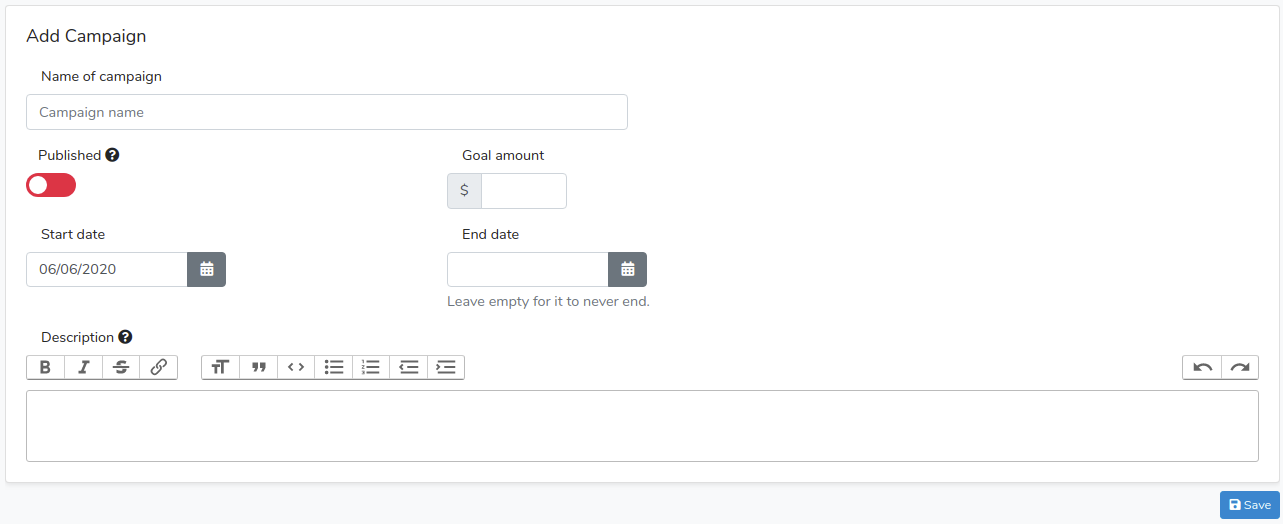 After configuring a campaign, you will see it listed under Donations (see example below).
If the campaign is set to Published you will see a blue "Published" label next to the campaign name.

This will publish the campaign details to your profile. (see example below)