During the creating or editing of your season you have the ability to set specific vendor fees based on certain aspects and one of those aspects is assocating a fee with an arbitrary tag. This is a very powerful feature as it provides unlimited possiblities and can be utilized to fit your fee structure.
To get started, create or edit a market season and scroll down to Vendor Tag Fees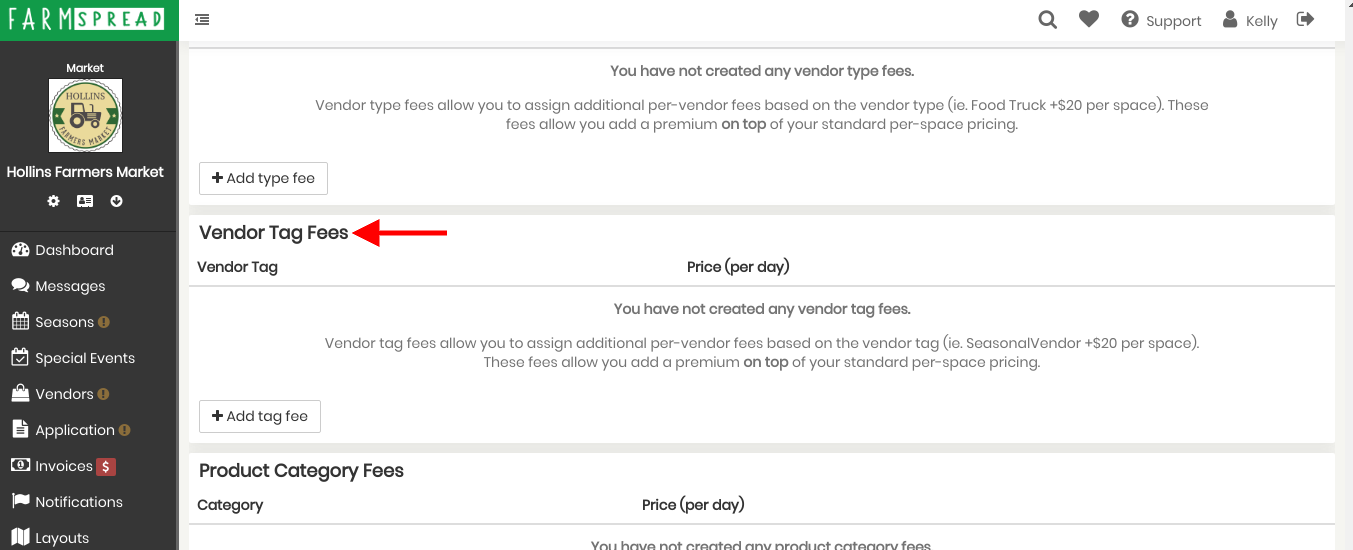 Click on Add tag fee and that wlil present you with a input box to enter an arbitrary tag name and a value.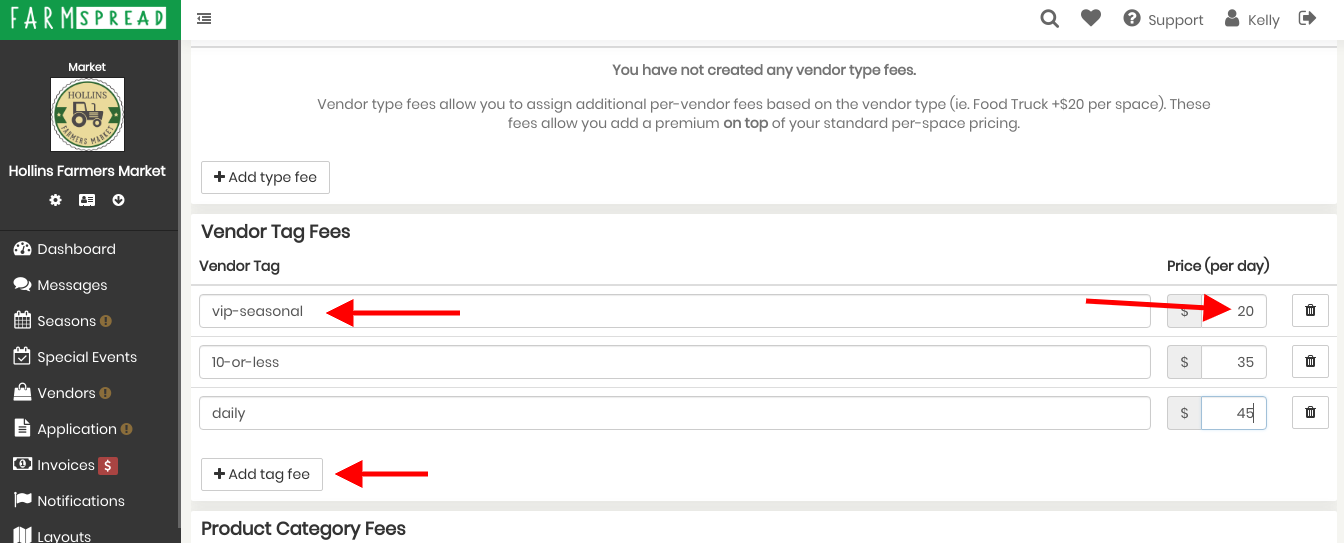 These tags can be whatever you like in order to fit with how you want to charge your vendors. In the example above, we charge seasonal vendors (those who come everyday all year) with a lower daily stall fee than that of the vendors considered 10 or less days or daily stall holders. Once you have your vendor tag fees created the next step is to associate those tags with your vendors. To do so, click on Vendors in the left navigation, and then click into one of the vendors in your market.

Once you are viewing the vendor application, click on the Pencil icon next to Tags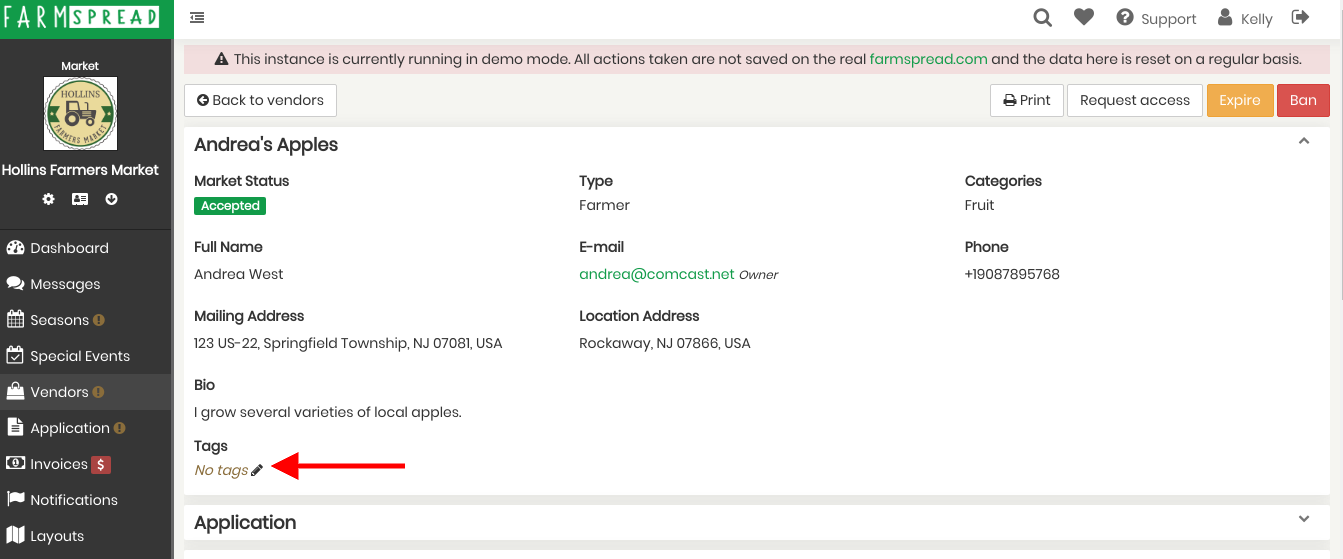 In this case, we want to make sure this vendor is tagged with our vip-seasonal tag so that when we assign their stalls the $20 fee will be automatically applied when creating the invoice.

Once that is in place, go into scheduler and assign a stall to that vendor to show the $20 stall fee being applied

Once you commit and create the invoice for those days, the vendor will be notified and they can start paying their seasonal rate for your market!